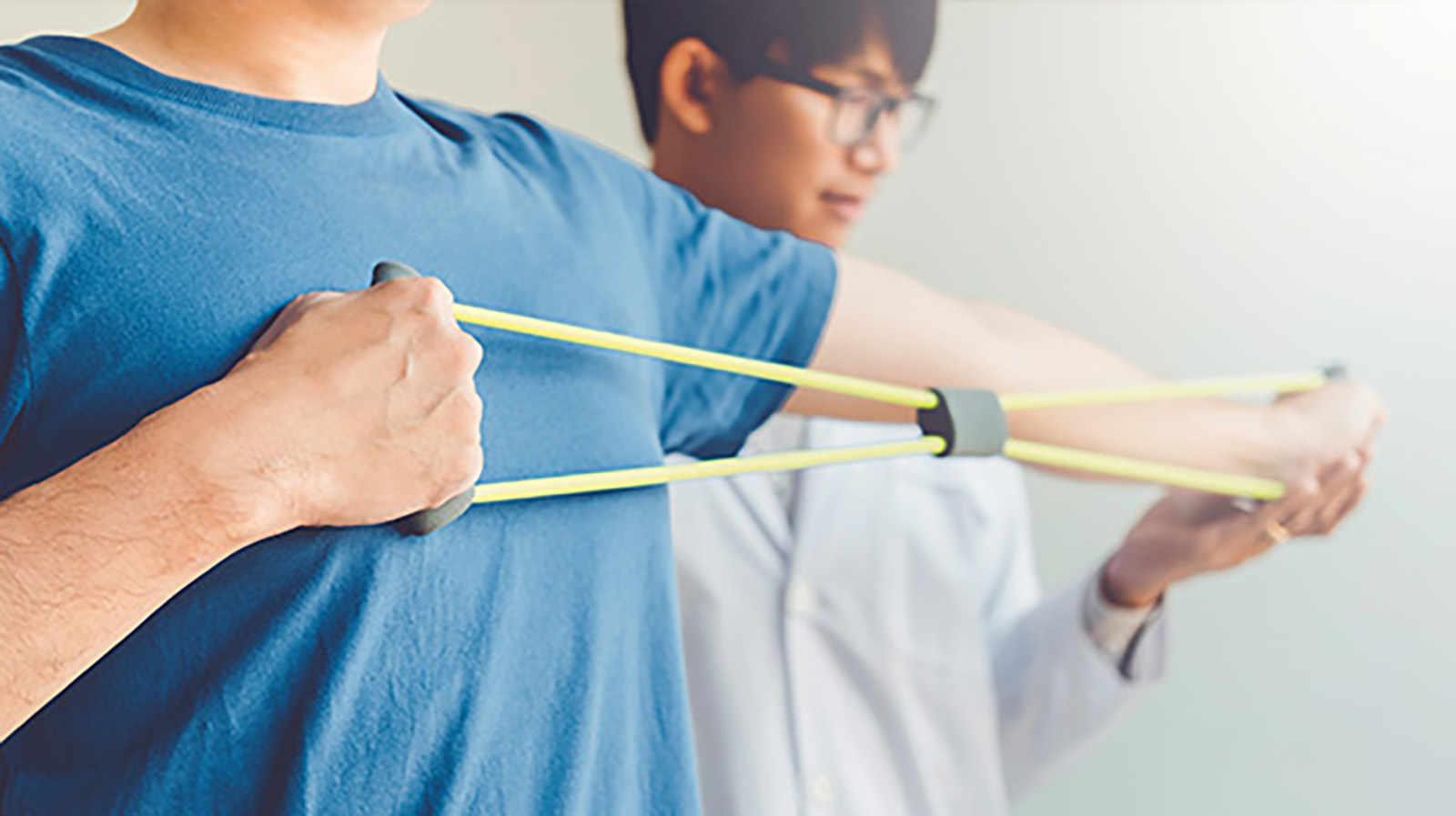 Welcome to Sin Osteopathic, A Physiotherapy Service Centre In Malaysia
In addition to treating injuries and relieving aches and pains, physiotherapy treatment places a strong emphasis on rehabilitation and injury avoidance. The biopsychosocial approach used in physical therapy means that the patient as a whole is the target of the treatment. Our physiotherapy center is located in SS2 and Kepong ready to aid patients from their previous injuries through various treatments such as rehabilitation, exercise, manual therapy, muscle stripping, education and advice.
Physiotherapy Treatments We Offer
Electrotherapy
Electrotherapy is a recent energy-based rehabilitation method that uses electrical stimulation through skin electrodes. It is effective for paralyzed patients or those with limited range of motion to prevent muscle atrophy. It can be combined with laser and ultrasound therapy. Soft Tissue Mobilization
Soft tissue mobilisation is a great way to relieve pain from athletic injuries since it can help patients relax their muscles and lessen swelling in specific locations. Additionally, soft tissue massage promotes lymphatic and blood circulation while lowering tissue oedema around inflammatory joints.
Therapeutic Ultrasound
In recent years, medical professionals have been able to cure bodily wounds with sound waves. Soft beams can be gently directed at injured tissue using ultrasound frequency. The ligaments, tendons, and fascia are stimulated and absorbed by the ultrasound sound waves like a mini-massage. Patients with muscle strain, tendinitis, and arthritis may benefit from this treatment.
Range of Motion (ROM) Exercises
Physiotherapists often recommend range of motion exercises to improve joint mobility, circulation, and prevent muscle atrophy and postural problems. These exercises are used by healthcare professionals to help people with limited mobility increase their flexibility and retain their independence.
Meet Our Physiotherapy Specialists
Before the therapy session starts, our specialists will undertake a complete assessment depending on your concerns.
The underlying cause of the pain must be identified for a treatment to be effective.
The focus of the physiotherapy treatments is on correcting posture, reestablishing the muscular system's balance, building up the opposing muscles that pull the joints back into their proper positions, and lowering your risk of injury.
Our physiotherapy specialists have over 50 years of experience and knowledge in their field, so you are guaranteed to be in good hands.