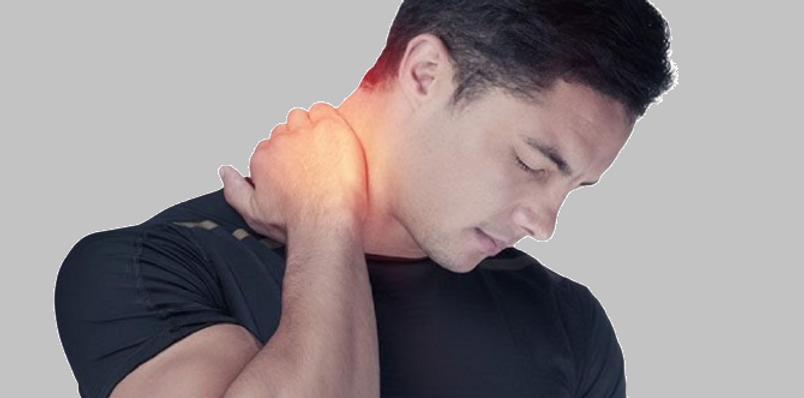 Neck Pain and Stiffness Treatment Specialist in KL and PJ
For those in KL, PJ, and beyond searching for an expert in neck pain treatment, SIN Osteopathic is your go-to chiropractic specialty centre. 
As renowned neck pain treatment specialists, we've been a cornerstone in Malaysia's chiropractic community for over half a century. 
This legacy of care passed down through three generations, means we understand the nuances of neck pain and have innovatively integrated time-tested Traditional Chinese Medicine (TCM) approaches with contemporary chiropractic techniques. 
Our holistic approach ensures that every patient benefits from tailored, comprehensive treatments. Let SIN Osteopathic be your trusted choice for neck pain or stiffness relief, whether in Cheras, SS2, Kepong, or anywhere around Kuala Lumpur or Petaling Jaya.
Ms. Trina came to us suffering from severe neck pain. The pain is so severe that decreased her range of motions. In such a case, we apply cold therapy to reduce the inflammation , then a good muscle striping works well to relive the tension on her neck. After the cervical manipulation, she received a significant improvement just within 1 treatment session.
Customers Testimonials
See what our patients are saying.

We are a team of professionals ready to treat your neck pain/stiff neck issues.
Sin Osteopathic is your one-stop chiropractic clinic for any skeletal or muscular conditions in Malaysia.
We have been serving the community for over 50 years.
Our invaluable knowledge and techniques have been passed down throughout 3 consecutive generations.
ntegrating modern chiropractic techniques into our traditional Chinese medicine (TCM) treatments, we offer patients the best of both worlds of treatment.
You no longer need to worry about deciding on the type of practitioner to consult. Our services are available across Cheras, Petaling Jaya, SS2, Kepong and Kuala Lumpur areas.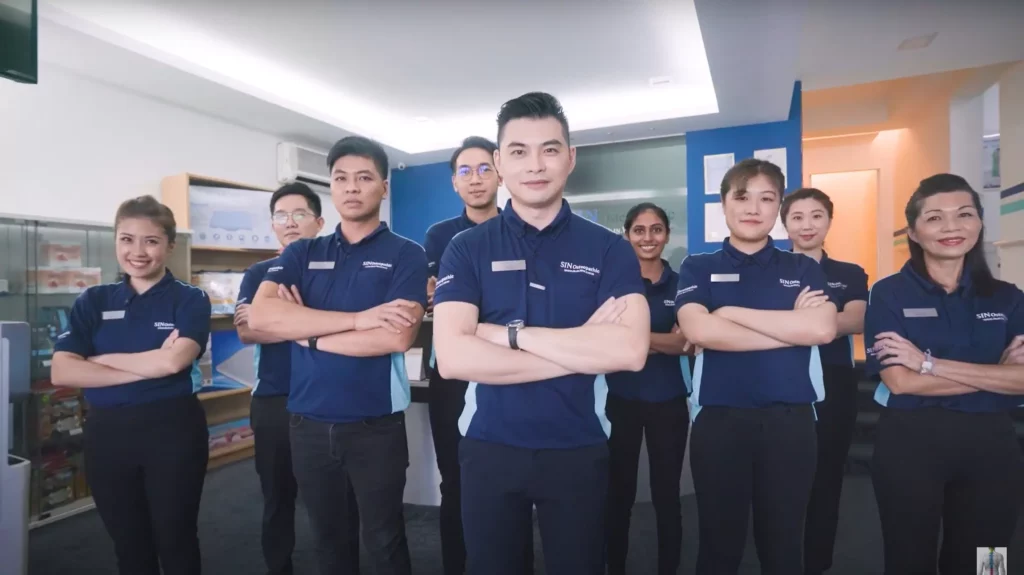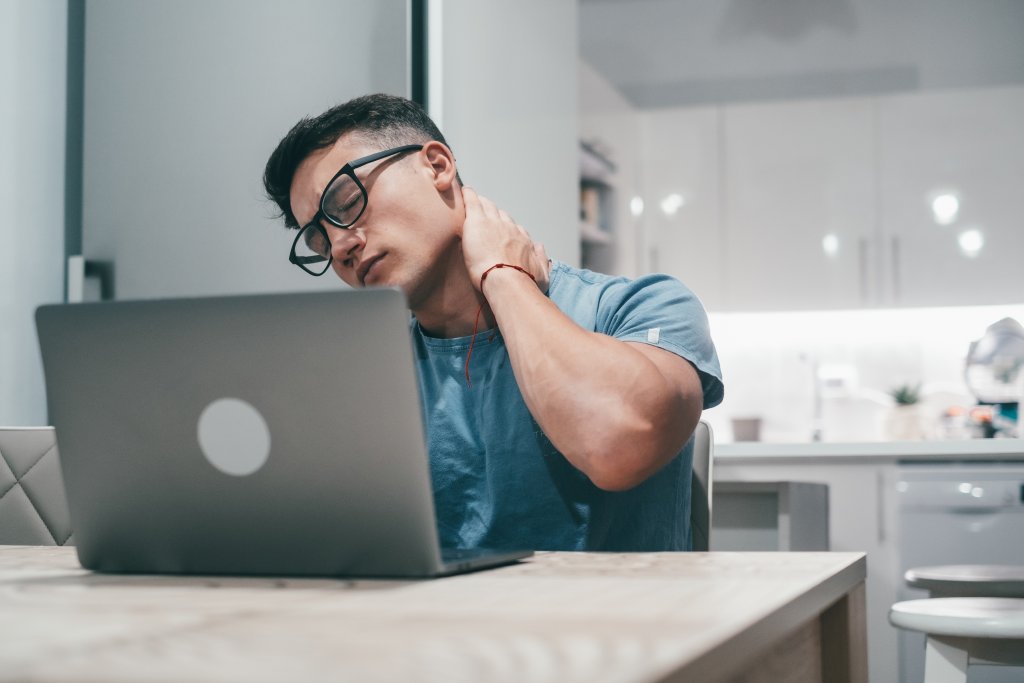 What Is Neck Pain and Stiff Neck?
Neck pain in general is when the area between your shoulders and the top of your neck may feel pain in a sharp, dull, or stabbing manner.
The medical name for neck pain is cervicalgia. Neck stiffness and neck pain are the two main categories of neck issues.
It might be challenging to determine the exact cause of a stiff neck because it can be brought on by various conditions, including strained or tense muscles, degenerative arthritis (wear and tear arthritis), and degeneration of the neck's spinal discs.
Compared to neck stiffness, neck pain is more particular. The most troublesome neck pain radiates to the shoulders and arms or worsens with head tilting and neck flexion.
What Are The Common Causes Of Neck Pain?
Neck pain is commonly caused by wear and tear, injury and bad posture. We all experience premature wear and tear of the neck joints, muscles, ligaments and spinal discs as we age, which results in neck pain.
The neck's soft tissues, joints, and spinal discs are susceptible to damage and injury from frequent or repetitive injuries brought on by sports, auto accidents, and slip-and-fall accidents.
Furthermore, your neck problems may get much worse if you have improper posture.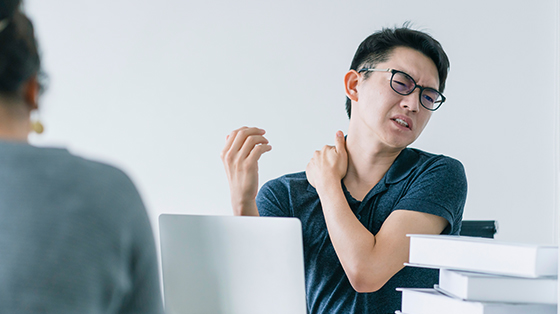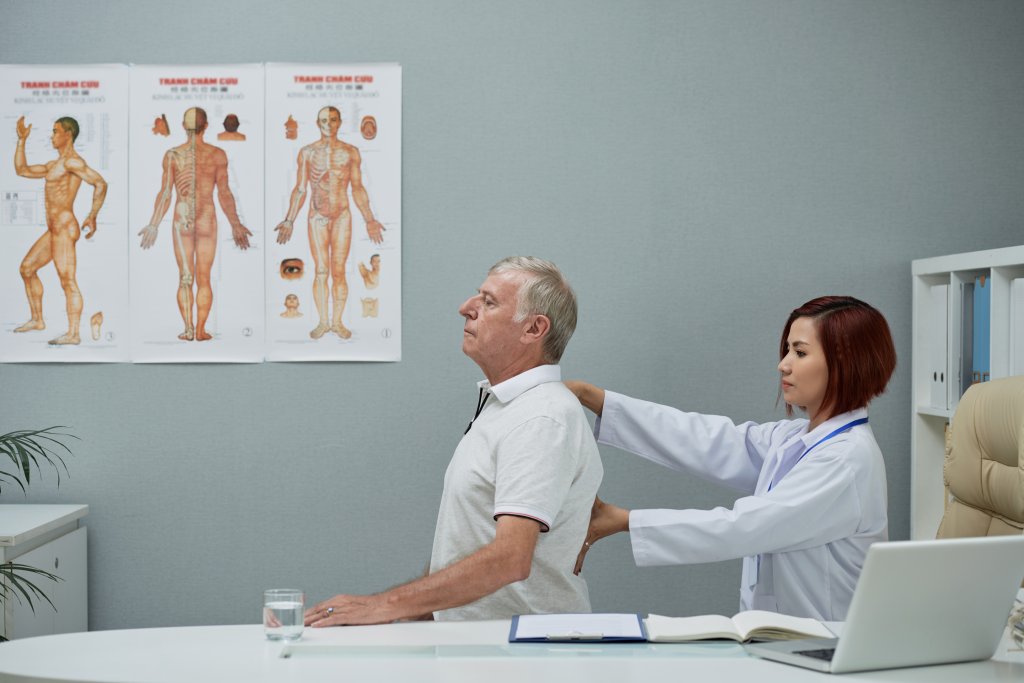 Neck Pain And Stiff Neck Treatment Options
Muscle stripping, adjustments and acupuncture are the treatments used to remedy neck pain and stiff neck.
Muscle stripping is a deep-tissue massage technique that increases muscle flexibility in the neck.
Adjustments concentrate on correcting any misalignments of the spine.
Acupuncture is a pain-relieving treatment that promotes the body's self-healing system.
You can also do neck exercises for aftercare to prevent your neck pain from occuring again.
When to See a Doctor or Chiropractor for Neck Pain
It is time to see a doctor or chiropractor for neck pain treatment if your neck pain has:
– Worsened despite self-care
– Radiates down your arms or legs
– Accompanied by weakness, numbness, tingling, or headache
– Persists even after several weeks of self-care.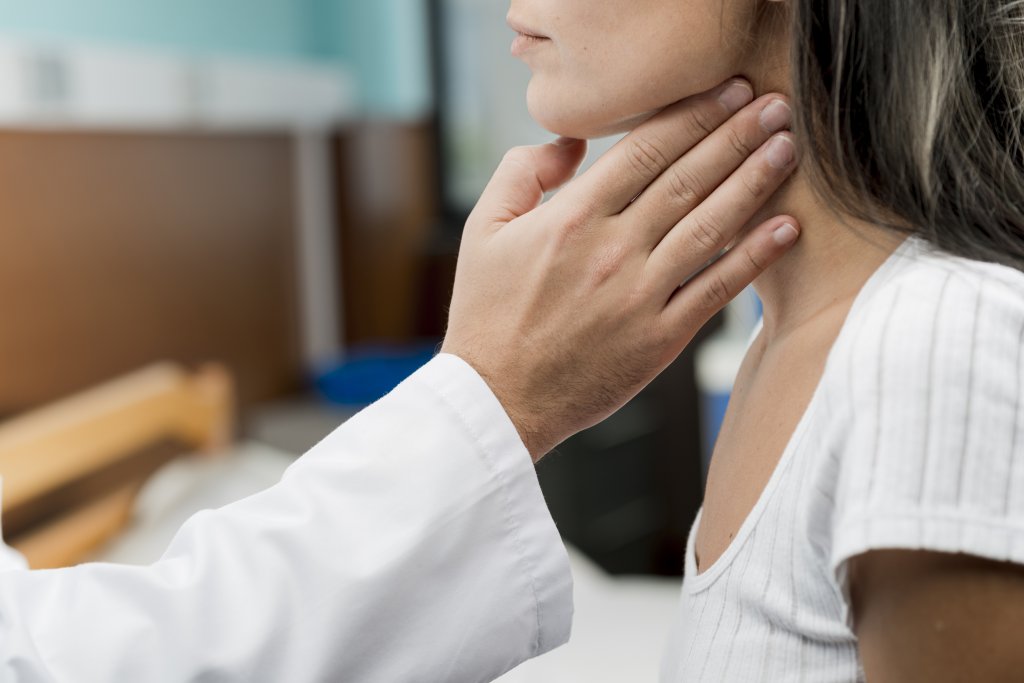 CERTIFIED PROFESSIONALS
We're a team of physicians who are registered and certified under respective associations.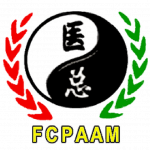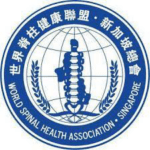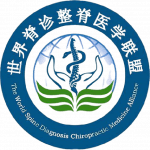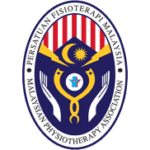 NEWS ARTICLE AND RECENT AWARDS